Worship Night with David Ware and Kris Singh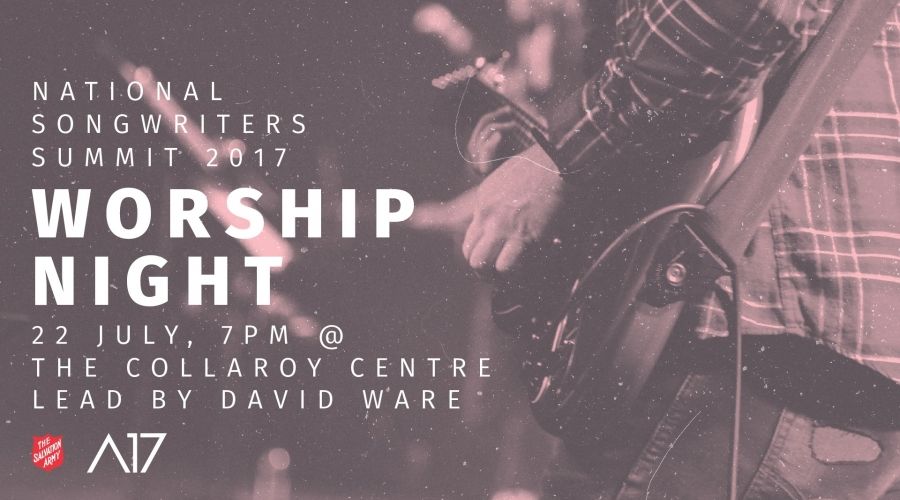 Worship Night with David Ware and Kris Singh
Date: 22nd July 2017 7:00pm - 9:00pm
Location: Collaroy Centre
This open worship night at Collaroy is a special open session of the National Songwriters Summit, and features the latest in contemporary worship music with Worship Leaders David Ware (Hillsong) and Kris Singh (Salvos NZ).
The session will mix up new and recent worship music, and include teaching on leading worship with the gifts and experiences God gives us.
By the Salvos, for everyone.
This event is free.