Connecting the community at Christmas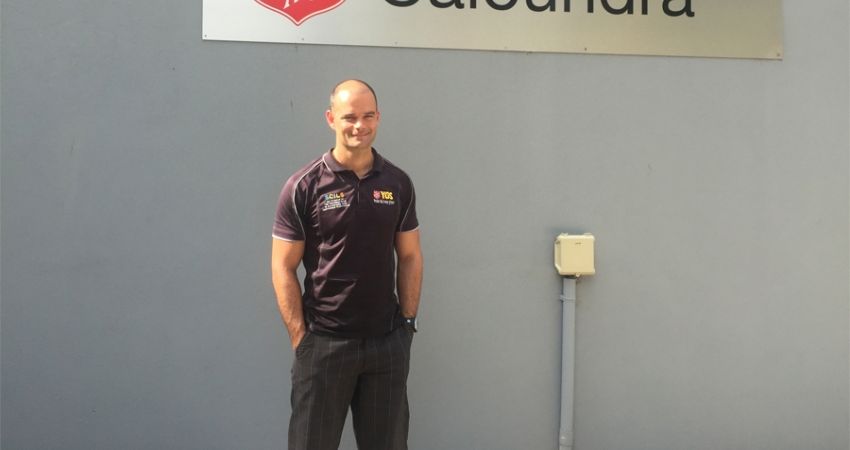 "Christmas essentially is a message of love. The Christmas season reminds us of the love that has been graciously gifted to us, and prompts us to extend that same love to those around us who are hurting and in need." – Ben Brewer
Exceptional circumstances often call for exceptional care, as Ben Brewer learned when he met a young girl, Sophia*, whose father passed away just a week before Christmas. 
In his role as Case Worker with the Family Doorways program in Caloundra, Queensland, Ben had the privilege of working with families as they faced challenging times in their lives. At the core of the Family Doorways program is the simple desire to walk alongside families, while building their capacity to overcome adversity.
The Family Doorways program is an innovative partnership between the Caloundra Coalition of State Schools and The Salvation Army Caloundra Corps. It identifies families in which children are struggling and offers an experienced case worker to provide support and guidance.
"My experience working with kids in this program highlights to me the importance of family and relationships," says Ben, who worked with Caloundra Doorways for XX years and is now Regional Director, South Queensland. "We are designed to share with our community and seek support, especially through tough times. Family Doorways allowed me to offer assistance at the times of most need."
Through the Family Doorways program, families are introduced to The Salvation Army in Caloundra.
"The Family Doorways program can provide immediate support to families in need, but it's the extended Salvation Army community rallying behind them that really makes the difference.
"Sophia lost her dad. Her mother was heavily pregnant and had younger children to care for. In many cases, older siblings try to be strong for their brothers and sisters, and they are more aware of what is going on. Often they don't address their own grief. To have the opportunity to extend a loving hand is a true blessing for me."
Through the Family Doorways program, Ben and other members of Caloundra Corps took Sophia surfing and fishing. He also worked with Sophia's teachers to ensure she was supported at school. Sophia and her siblings soon decided to attend kids club and then Sunday school at Caloundra Corps; where they found support and friendship. The family remain active members of The Salvation Army.
Along with Ben, Caloundra Corps officers and church members offered their support to Sophia and her family, ranging from practical assistance with toys at Christmas to ongoing emotional support.
"Sophia and her family's ability to not only survive tragedy ­-- but to grow through it, is testament to their personal resilience and determination," says Ben. "It also reinforces the power of community to give hope in tough times.
"Through faith, Sophia and her family found freedom from their grief. That doesn't mean it's not still there. They just now know they can lean on their community for support. That's a very powerful thing."
---
And let us rejoice and exult in our hope of experiencing and enjoying the glory of God, - Romans 5:2 (AMPC).
We can rejoice because we have hope in God. How will you share hope this Christmas?