Message from Lt-Col Miriam Gluyas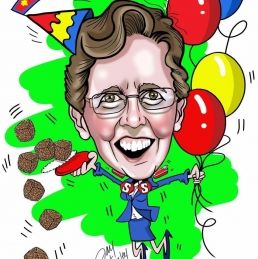 Hope IS Rising! I can feel it! I'm inspired by it and I want so desperately for you to feel it too. We're an Army advancing, moving forward together to reap a plentiful harvest.
But we need to be on the same page, because we are best equipped to serve God when we serve Him together.
The vision behind our NSW ACT Divisional Strategy is that we would be a God-raised, spirit-filled Army of the 21st Century, convinced of its calling, on our knees rising up and moving forward together into the world of the broken, lonely and lost; reaching them by all means with Jesus' transforming message of freedom, hope and life.
It's what I believe God is doing in us, and how I believe we can rise as an army to build His Kingdom.
It is vital that this movement starts on our knees. Our ability to honour God is tied directly to the amount of time we spend seeking His guidance. For more than a year now we have been seeking God over this. We have spent time praying, discerning and testing the vision He has cast for us.
This isn't just another strategy to roll out, or a workshop to attend – it's our chance to respond to God's call. To show Him we are ready to lean on Him and depend not on our own understanding but on His guidance.
In order to do this we need to commit to it together. All of you are key to helping us guide the Army through our next steps. We know there will be bumps on the road ahead, and we need your help to spot obstacles along the way, and to help us plan new routes if our path is blocked. We invite you to take ownership, provide feedback and be part of what God is doing across NSW and the ACT.
And we have to agree together to let go of the things that are holding us back. For an Army to advance it first has to be prepared to leave the barracks behind.