by AUE mySalvos | 8th May 0 Comments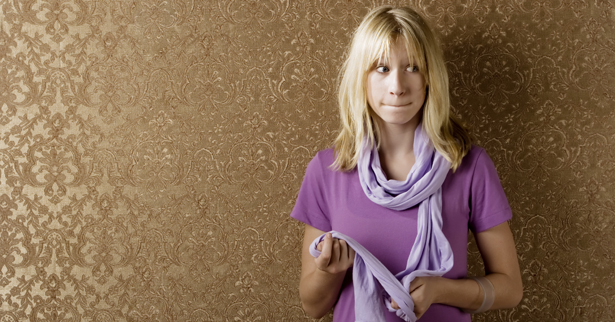 You notice a new young person at your church. 
You approach them, determined to make them feel welcome.
You start by telling them your name. Their facial expression says: "And… why would I care?"
You follow up with some open-ended questions about where they go to school, their hobbies, and so on. You get shrugs, grunts and one word answers.
When you're not talking, they look at their shoes.
When you are talking, they look like they're desperate for you to stop. 
You say something a little silly to lighten the mood and maybe make them laugh. It fails.
Have you been there? I have.
What next? 
I'm disappointed to report that I've often given up after an awkward conversation like that. They obviously think I'm lame and don't want to talk to me.
Or at least that's what I've told myself.
In reality the main reason I've given up on the conversation is probably because it was so downright uncomfortable! I get on great with some of the other young people! Far gentler on my ego if I stick with them. 
I think sometimes the young people we have these initially awkward conversations with are:
feeling extremely nervous and uncomfortable about being in this new environment
wary of adults and authority figures
deeply insecure 
depressed
writing you off as just another adult who isn't truly interested in them but is simply 'doing their welcoming duty'
Their body language can be far more reflective of these things than the conversation you just had.
It's true that approaching a new person at church, particularly a young person can be awkward; painfully so.
But does that mean we shouldn't bother? Of course not!
Take the step
There are three things worth remembering when striking up a conversation with a young person; or any new person at church.
They're probably feeling just as nervous as you. It can be a daunting thing, walking into a new church. If you feel nervous meeting someone new, then they probably do as well.
It takes time to build a rapport. Sure the conversation feels forced and you're struggling to find something in common. But if you persevere, it will get easier.
It's the effort that counts. Down the track, the young person will have forgotten the details of the conversation, and remember that someone made the effort to talk to them in the first place.
Lord, help me to persist with awkward conversations. Help me to prioritise loving people over my own comfort. Amen
This article first appeared on The Youth Leadership Blog on March 13, 2012. 

Claire Hill first got involved in youth ministry at 16 when she and her friends responded to God's call to plant a youth church in their local community. In the years since she has served consistently at her local church: leading LIFE groups, mentoring young people and helping co-ordinate the overall ministry. She has also been employed since 2003 at some of The Salvation Army's various head offices for youth ministry. Her loves (in no particular order) are Jesus, her husband Rob, summertime and seeing young people's lives transformed.