by Carolyn Harmer | 27th August 0 Comments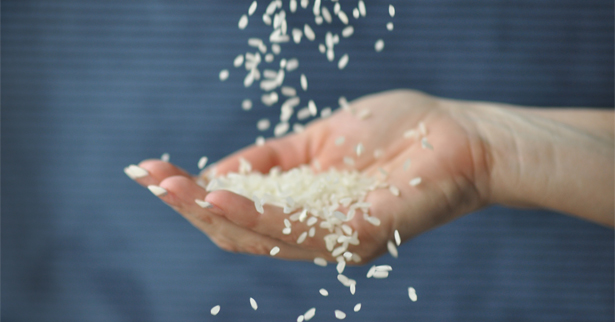 ---
I'm sure God is going to have to take some people to heaven feet first, because they keep trying to hold onto everything they have here on earth. Greed is the cause of so many of the world's problems. Generosity is the solution.
All around us we see evidence of increasing debt, materialism, gambling, bankruptcy and financial bondage. At the same time there appears to be decreasing church involvement in both systematic and spontaneous giving. We need to realise there is a financial epidemic, but we have the cure.
In a world obsessed with its own interests, dazed by glitz and glamour and stripped of grace, the promises of commands and covenant relationships are a foundation for generous living.
But what does this generosity look like? The simple answer is submission … someone who has given themselves to God. Roland Riem, author of Why Be Generous?, says, "If we want to free ourselves from clinging to possessions we must renounce the selves that do the clinging, take responsibility for our destiny and follow Christ".
So it's time to suit up, people. Start thinking generosity. We need to think yes and say yes, before we even consider saying no. If we're all in for God, he'll be all in for us. We're told in his word, the Bible, that, "Whoever sows sparingly will also reap sparingly, and whoever sows generously will also reap generously".
But it's not about increasing our standard of living; it's about increasing our standard of giving. If we set aside from our wealth, as holy unto the Lord, God will front up. He will provide. When we have money to live on, we have money to give on.
Generosity is a learnt behavior. 1 Timothy 6:18 says, "Command them to do good, to be rich in good deeds, and to be generous and willing to share". Churches that learn to be generous become effective signs of God's compassion. The generous have the opportunity of seeing the real difference their giving can make to the world.
We are encouraged to use our wealth for good and to be rich in good deeds. By doing this we honour God, store up treasure in heaven, bless others, and live a joyful life. God desires us to be far more generous than we ever dreamed possible.
In Luke 12, Jesus warns us not to be greedy for what we don't have. Real life is not measured by how much we own. Jesus tells a story about a rich man who had fine crops and big barns, full to overflowing. His barns, however, were of no use to him when he died. A person is a fool to store up earthly wealth but not have a rich relationship with God.
Eventually we must all let go of things we have accumulated. God wants us to share or give away the things that we don't need to someone who has a genuine need for them. Wise people de-accumulate intentionally for the glory of God and the benefit of others.
What is your source of power, protection and provision? For many it is their wealth. If God directed you, would you release your control or ownership of these things? Would you be willing to use them under the Lord's direction and for his glory?
Whether we have little or much, God can help us live open-handed in a tight-fisted world. In doing so, we can find our greatest joy in following and serving him. When we let go of what we're holding onto and hand it over to God, he will miraculously use it for his glory and for all to see.
---

Major Carolyn Harmer has been an officer for 20 years.  A Queenslander at heart, she now lives in Sydney with her husband and four teenage boys.  Carolyn is currently a Resource Officer for the Territorial Communications and Public Relations Department.
Read Living a Generous Life part 1. "Experiencing God as your provider", and part 2. "Learning to Give with Joy."