You are here:
Home › Free Easter Reflection Card Order Form
Free Easter Reflection Card Order Form
To help support Salvos in spreading the hope of Jesus celebrated at Easter, the Brand Department has designed a complimentary printed Easter Reflection Card.
This card contains a simple Easter message of hope and light that you can use in a variety of ways. For example:
At community events and corps activities
With emergency relief support
In envelopes as a letterbox drop to promote Easter church services (in person/online)
The cards will have a space for you to add your corps contact and/or Easter service details. A sticker label template for you to customise your details can be found in the Easter Toolkit (coming soon).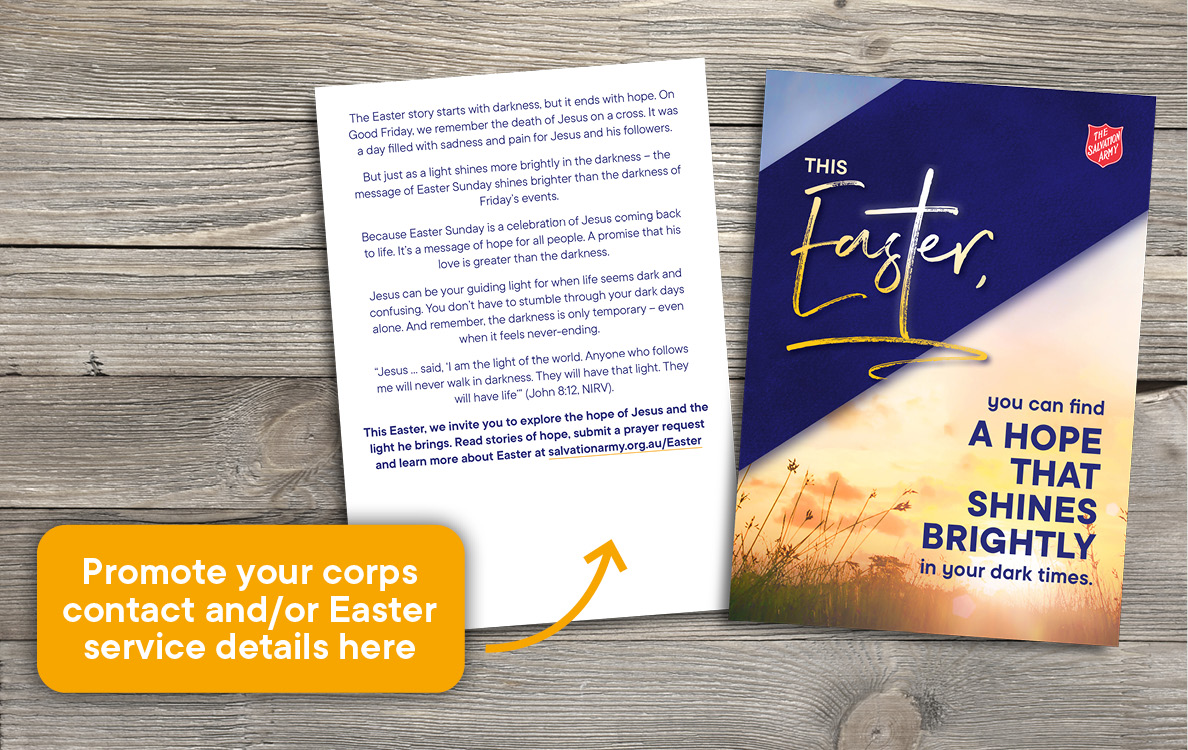 How to order your free Easter Reflection Cards:
Up to 300 cards per corps/mission expression can be ordered, with compliments of the Brand Department.
Use the below form to submit your order by Sunday 7th February. Cards will be delivered to the postal address provided between 18 and 26th February (depending on location and Australia Post schedule).