Where are the children?
24 July 2012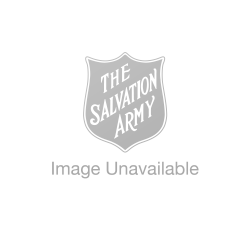 In our Army, where are the children? Where is their voice? Where are their prayers? What's on their heart? What are they struggling with? Where is their expression in the faith community? What happened to that child? 

– Captain Steven Smith, Territorial Strategy Development Coordinator – Children.
The Salvation Army is grappling with the results of the latest Australian census that reveals a near 20 per cent decline in the number of children affiliated with the Army over the last five years.
"At the current rate of decline the number of children affiliated with The Salvation Army would be zero in 26 years," says the Army's Australia Eastern Territorial Strategy Development Coordinator – Children, Captain Steven Smith.
While a future Salvation Army without any children is highly unlikely, the figures revealed in the census are certainly disturbing. They represent a call to our people to seriously rethink how the Army connects and relates to the children in its sphere of influence.
While not purporting to have the answers, Captain Smith believes our capacity for effective ministry to children has waned.
"The formative years [for children] are vital," he says. "What they learn at this stage is with them for the rest of their lives."
One of the Australia Eastern Territory's seven Mission Priorities is to be "a territory passionate about bringing children to Jesus". Captain Smith says there is a valid call on our people to take a look at how that statement is being played out in their lives, and in the lives of their corps and centres.
"This International Day of Prayer for Children, bring the needs of the children in your world and our world to our Saviour Jesus Christ; pray that each of their names would be carved on our hearts as we wrestle with ensuring our places seek after their holistic growth and development," he says. "Then pause. Then ask: 'Lord, what do you require of me?'
"Development specialists clearly tell us that it is relationships of safety and trust that have powerful influence. Serving children in a loving and nurturing way is a gift of life to that child.
"The first step could be simply taking an interest in a child, maybe it's creating a space for them to learn about living out the life of faith, growing in increasing measure towards the Saviour. Maybe it's making more room for children to express and explore what God's calling them to do in terms of mission."
Programs are not the answer, says Captain Smith. What is key are relationships, fuelled by a firm conviction to create meaningful connections of healthy growth and nurture. "Relationships are at the core of every thriving ministry and having meaningful connections with children is just as important as with youth and adults," he says.
This is evidenced in "the messages that we sow into them, the way that we live out our actions, the way that we connect … Making the time and the conversation … to listen to what's on the child's heart."
The Territorial Mission and Resource Team is hoping the census figures will promote discussion, prayer and action among our people to see this disturbing trend arrested.
"When we ask ourselves the question, 'where are our children?'" says Captain Smith, "I pray we can answer with a firm conviction that they're in the loving arms of their Saviour Jesus."
---
29 July is International Day of Prayer for Children. For more information and corps resources log on to: salvos.org.au/children/news/2012/06/12/day-of-prayer-for-children/