You are here:
Home › News › 2012 › 10 › 31 › Searching For A More Fulfilling Lifestyle At The Mind Body Spirit Festival
Searching for a more fulfilling lifestyle at the Mind Body Spirit Festival
31 October 2012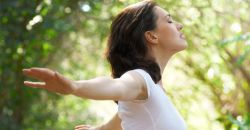 Running from November Thursday 8 – Sunday 11, 2012, the Sydney MindBodySpirit Festival is Australia's largest exhibition of psychics, natural health, body therapies and wellbeing. According to the organisers: At the MindBodySpirit Festival, you can learn to conquer stress in minutes, discover the latest herbal supplements, or realise your psychic powers. Perhaps you'd like to know how to find your soul mate, enjoy the mysteries of tantric relationships, find that highly prized work-life balance, or balance your chakra. There is something for everyone searching for a healthier and more fulfilling lifestyle.
For the thousands searching for a "more fulfilling lifestyle" The Salvation Army will be there to share about "life in all its fullness" [John 10:10] by helping people find freedom through Jesus.
We're not bashing people with the Bible, as that is not the Salvo style. Instead we'll have a stand right amongst the psychics, crystal therapy, yoga and pilates. We'll offer an alternative to the Buddhist, Reiki, tarot cards and the Hindus.
The Army's stall has been running for the past five years and features some comfortable couches, a water cooler, and free lollies and toys for the kids. "People ask, 'what are you selling?' and we say, 'absolutely nothing'," says the Army's MindBodySpirit Festival mission organiser Lauren Howes. "We invite people to take a seat and have a rest and they think that's fantastic.
"Some people want to know about a particular Salvation Army social service, others want to just talk about how The Salvation Army has helped them in the past. Some say, 'I want to go to a church, is there somewhere where I can go?'"
People will come to us as they wander through the exhibition centre and we get to share Christian literature, our own story of faith and at their request offer prayer. Last year, 20 people who visited The Salvation Army stall became Christians. Some of them now attend their local corps. This year we are praying for more!
Getting involved
On the stall...
What will I have to do?
You just need to be yourself and be open to talking about your story and faith. We'll be handing out Christian literature, surveying people to open doors for conversations and collect details for follow up, providing people with information on getting in touch with their local corps, and praying with people. You won't be forced to do anything you're not yet comfortable with.
Will there be training to prepare me?
Yes. Training dates will be advised shortly.
When do I need to be at the festival?
The festival runs from Thursday 8 November to Sunday 11 November, from 10am to 7pm daily. Each day is broken into 2 shifts of 4.5 hours (10am to 2.30pm; 2.30pm to 7pm). You are welcome to take on as many or as little shifts as you like.
In prayer…
Engaging in this type of ministry requires prayer support. We need people to pray not only for the duration of the Mind, Body, Spirit festival, but in the lead up to it. Would you commit to pray for the team, the ministry and for salvations?
Contact
To inquire or express interest in being involved at the festival or through prayer, please contact Mrs Denise Gittoes from the Divisional Mission Team at Sydney East and Illawarra DHQ.
Email: denise.gittoes@aue.salvationarmy.org
Phone: 02- 9336 3320
Report by Major Dean Clarke