Building common ground in Canberra
26 July 2013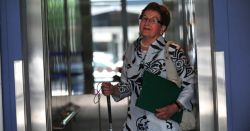 ---
A low-cost housing initiative to help end homelessness, Common Ground Canberra, is a step closer to its first housing complex after being allocated $7.6 million in the ACT government's 2013/14 budget.
With the funding commitment, Common Ground Executive Director Stephen Bartos says Common Ground Canberra "is about to become a reality".
"The ACT government commitment to start work offers hope to the many homeless people for long-term, safe and supported housing in the capital."
Common Ground Canberra is based on the non-profit Common Ground project established by Roseanne Haggerty in New York in 1990. The original project now offers more than 3,000 units in New York and the concept has spread around the world.
The Common Ground model provides high-quality, multi-unit developments, with onsite day and night concierge and security. Residents are also supported by targeted mental health, medical, employment and other specialists and services where needed.
Each development aims to house an equal mix of chronically homeless people and low- income earners.
The Canberra project's founder is executive board member and long-term Salvation Army volunteer, Elizabeth Dawson OAM. She believes the project's success is the equal mix of tenants. The low-income tenants chosen ideally have healthy community connections, plus a commitment to building a sense of community and stability within the complex.
In Australia, the first Common Ground-style development was launched in 2006 by the Government of South Australia and a group of local business leaders. It now offers more than 120 units.
There are also Common Ground developments in Melbourne and Sydney, and groups are working to establish Common Ground-style low-cost housing around Australia.
Salvation Army Divisional Mission and Resource Director – Social, Captain Christine Gee, is involved in the Canberra project and says: "Common Ground seems to be an effective model, mainly because it comes with someone who lives onsite who can support the residents, plus extra targeted support.
"People who have struggled with homelessness often need additional support as well as safe accommodation."
The Common Ground Canberra site will be in the rapidly growing northern suburb of Gunghalin, where available government land means construction can start early. The site is located close to public transport and community facilities, and it has room to allow other low-cost housing to be co-located.
The Salvation Army is one many groups involved in Common Ground Canberra. Others include Anglicare ACT, ACIL Allen Consulting, Ashurst, The Snow Foundation (which donated $500,000 to support Common Ground Canberra), Alcohol and Drug Foundation (ACT), Crystal Approach, Northside Community Service, several private donors, and a range of businesses and community organisations.