Federal Election 2013: Housing and Homelessness
5 September 2013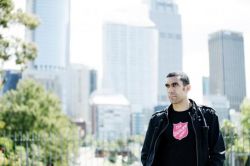 The Salvation Army, as one of the largest not-for-profit social services providers in Australia, is a non-partisan organisation. We ask that all political parties during this election campaign consider our statements in relation to their social policies.
The Salvation Army is one of the largest providers of homeless services in Australia. In the past 12 months, The Salvation Army provided over 1,000 crisis and 6,000 non-crisis accommodation beds to Australians every night of the year.
Through these services, nearly 15,000 individuals received more than 200,000 episodes of support. For many, homelessness is a recurring problem and not one which is resolved quickly or easily. Of the $55 million spent on homelessness and housing support services nationally, The Salvation Army contributed around 35% (or just under $20 million) to this area of work.
The Salvation Army welcomed the White Paper on Homelessness, 'The Road Home', in 2008, which has shaped state and federal government responses to homelessness over the last five years14. The Salvation Army has been strongly supportive of the inclusion of targets as part of this White Paper, believing that these targets have helped to focus the energy and effort of governments and the sector appropriately. In particular, the investment in rough sleeper initiatives appears to have been effective, with the last census and capital city 'street counts' reporting a fall in this type of homelessness.
In addition, The Salvation Army strongly supports the emphasis on early intervention and a prevention of homelessness response. Of particular concern is the impact of homelessness on young people who have so far 'missed out' on many of the provisions made to develop affordable housing.
The issues of housing affordability and access remain some of the most serious problems for many clients approaching The Salvation Army for assistance. In our aforementioned National Economic and Social Impact Survey, housing affordability was raised as a significant issue by many of our clients, particularly for single parents on Newstart Allowance.
The Salvation Army highly applauds the government for its investment in social housing as part of the Economic Stimulus Package. This package has provided up to 20,000 people who are homeless and at risk of homelessness with the opportunity to secure affordable accommodation. In addition, the development of the National Rental Affordability Scheme (NRAS) has had a positive impact on the increased availability of affordable housing stock. However, despite these steps forward, demand and need for affordable housing continues to grow. In The Salvation Army's experience, those who are chronically homeless face significant barriers and require even further support to access social housing.
Issues for consideration
Results from the 2011 Census identified that the number of people experiencing homelessness had risen from 89,728 in 2006 to 105,237 in 2011 15. This was due mainly to more people living in severely overcrowded accommodation. Almost 75% of the increase in homelessness was amongst people who were born overseas, and the rate of homelessness amongst Aboriginal and Torres Strait Islanders remained much higher than that of the general population (300 per 10,000 compared to 49 per 10,000)16.
Despite significant investment since 2008 in homelessness programs and new affordable housing initiatives, the National Housing Supply Council estimates that in 2011 there was a shortage of 539,000 properties that were affordable and available to lower income renters in Australia17. It is believed that this shortfall has grown since 2011.
Additionally, The Salvation Army's effort in developing social housing has been impeded by the requirements of some jurisdictions which have precluded involvement from large organisations with significant assets. The prescribed corporate structures and 'winding up provisions' have resulted in some organisations choosing not to access government funds or to provide land or assets zmine whether further development of affordable and supported housing, particularly for people who are chronically homeless, is possible.
The agreement between Commonwealth and State Governments outlining funding mechanisms between the jurisdictions - The National Partnership Agreement on Homelessness (NPAH) - has expired and a transitional arrangement has been put in place until June 2014. As a national organisation, The Salvation Army has witnessed the benefits of a national agreement in gaining commitment and collaboration to address the issues of homelessness across the country. We urge the formation of a further national agreement to ensure continued energy and commitment towards agreed strategies and outcomes, and to continue the momentum towards reductions in the overall levels of homelessness across Australia.
Call for Action
The Salvation Army calls on all political parties to commit to the following:
Increased investment in Affordable Housing through the National Affordable Housing Agreement, to meet the existing shortfall of properties for those on low incomes;
Ensuring that a new National Partnership Agreement on Homelessness is signed with all States and Territories, with specific targets for the continued reduction of rough sleeping and the overall reduction of other forms of homelessness;
The development of a specific National Indigenous Homelessness Strategy to address the over-representation of indigenous people amongst the homeless population and create culturally-responsive solutions; and
The active exploration and enactment of mechanisms which enable not-for-profit organisations with land assets to provide much-needed social housing in partnership with government.
Click here to read all of The Salvation Army's statements for the Federal Election.
14  Department of Families, Housing, Community Services and Indigenous Aairs, The Road Home: A National Approach to Reducing Homelessness (2008), Canberra, h$p://www.fahcsia.gov.au/sites/default/#les/documents/05_2012/the_road_home.pdf
15  Australian Bureau of Statistics, Census of population and Housing: Estimating homelessness (2011), h$p://abs.gov.au/ausstats/abs@.nsf/ Latestproducts/2049.0Main%20Features22011 Released 12/11/2012
16  Ibid
17 National Housing Supply Council, Housing Supply and Aordability – Key Indicators (2012), Canberra, h$p://nhsc.org.au/ publications/2012-housing-supply-aordability/executive-summary/