Taking a stand against modern slavery
30 July 2014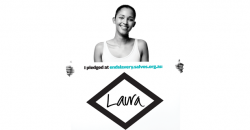 The Salvation Army is launching a new initiative today called the Freedom Partnership, to help bring an end to modern slavery.
The program will provide Australians with information and knowledge to help them identify slavery and slave-like practices that exist in Australia.
Jenny Stanger, who is the National Manager of The Salvation Army's Freedom Partnership, says the initiative will use online tools and social media to engage and support the Australia public as they act and fight against slavery in Australia.
"Online tools – including social media – have created incredible opportunities for both individuals and organisations in advancing human rights around the world," says Ms Stanger.
The Salvation Army, through the Trafficking and Slavery Safe House, have already been supporting people who have experienced human trafficking and slavery in Australia. The service, which is the only one of its kind in Australia, welcomes men, women, young people and children.
The Freedom Partnership initiative will take on the policy, advocacy and public awareness roles that the Safe House previously covered.
A Freedom Advocate for the Safe House shares the importance of appropriate support and advocacy, saying,  "Some people in slavery situations are hidden in plain sight. They are relying on others to see their trouble."
While there has been progress made at a federal government level in combating modern slavery, local and state governments and the business sector still need to increase their awareness of slavery within their own organisations and supply chains.
"The Freedom Partnership initiative aims to fill this gap between these groups by carrying the anti-slavery message to a mass audience which is critical in a nation such as Australia, which is so reliant on imported goods and services produced in areas of the world where basic human and labour rights are a daily struggle," says Ms Stanger.
While online tools and social media are a cornerstone of the Freedom Partnership initiative, the program will also have staff based in Sydney, Melbourne and Canberra. They will help to support clubs, students, faith based groups, trade unions, community service providers, businesses, government agencies, policy makers and others to engage in its aims.
"Modern slavery is a system made up of complex parts and it is only through the collaborative effort of individuals, community groups, the business sector and government that this exploitative system will crumble," Ms Stanger says.
To make a pledge against modern slavery, or for more information about the Freedom Partnership initiative, visit endslavery.salvos.org.au.