OUR PEOPLE COUNT
What is Our People Count?
Col. Mark Campbell has announced a new territorial requirement known as 'Our People Count' which will be facilitated and supported by the Volunteer Resources team. This initiative is focussed on collecting and centrally storing information on our ongoing volunteer workforce in NSW, ACT & QLD.
Who will this impact?
Our People Count is only relevant to volunteer involving sites in NSW, ACT & QLD. In addition, only volunteers who are ongoing will be in scope.
Why is it important and why now?
The main reasons for Our People Count are to:
Inform Managers of Volunteers as to their key legal responsibilities & assist them to meet these requirements
Smooth the transition to Salvos Workday > the National system where all TSA workforce records will be managed (from 2020)
Other key benefits are:
Connect directly with Managers of Volunteers to understand their objectives, and to provide direct ongoing support
Create a panorama of volunteer involvement across TSA – for wise planning, reporting and funding applications
When?
Phase 1 (May - July 2019): Community engagement, social mission and non-corps mission expressions
Phase 2 (July - September 2019): Corps-based expressions
How?
The Volunteer Resources team will be primarily collecting data through a simple spreadsheet known as the 'Volunteer Record Register'. The latest version of this spreadsheet is available below.
Your local Volunteer Resources Advisor is available to answer any questions you have and provide the support needed to complete this.
If for any reason you cannot use the spreadsheet, please contact the Volunteer Resources team so we can work with you to find an alternative.
Email: volsystem@aue.salvationarmy.org
Phone: (02) 9466 3181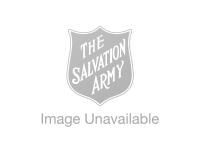 Document
Mission Volunteer is the newly endorsed territorial term which unites our varied unpaid workforce expressions. This term was endorsed on Tuesday, 2 July 2019 by the TSA Executive Mission Council (EMC)
Category: Policy, Administration / Forms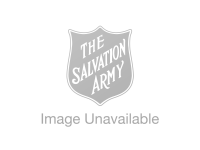 Document