Day of Prayer for Children - Pray Continually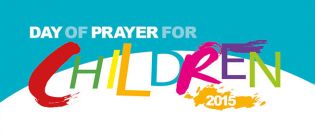 Day of Prayer for Children is scheduled on the Territorial. It is a day when The Salvation Army is encouraged to place the world's children before God in focused prayer. This is a great opportunity to teach and encourage our children to pray for other children in other parts of the world within The Salvation Army.
The theme for our Day of Prayer for Children is taken from 1 Thessalonians 5:17 - 'Pray continually.' The aim is for the congregation to explore and experience the concept of praying continuously and for children in particular to understand that our life can be a continual prayer. We can live our lives in continuous prayer by ensuring that we have the Holy Spirit living in us and have a sense of God's awareness with us by the way we live.
As this is the 'Boundless Year' for The Salvation Army we want children to understand that there are other children within the world wide Army and that children are very different all over the world. They may not necessarily be the same as they are in their local Corps.
1 Thessalonians 5:17: 'Pray continually.'
2015: Day of Prayer for Children Video
Category: Events / Campaigns
This resource is included in the following collection(s):