You are here:
Home › Toolkit › Agents Of Truth: Mission Begins Script & Sheet Music (Resource ID 365)
Agents of Truth: Mission Begins - Script & Sheet Music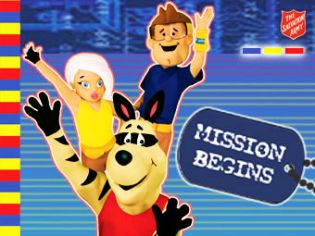 The script for the very first Agents of T.R.U.T.H. mission is available to be performed by the children in your corps as a play.
Cast kids as Eve, Logan and Bally (plus an offstage wristputer voice over) to act out the script - whilst including others in the musical numbers, "Agents of T.R.U.T.H." and "Tell The World".
Character notes and sheet music has also been included in this pack. 
This resource is included in the following collection(s):