All Age Worship: Fix Your Thoughts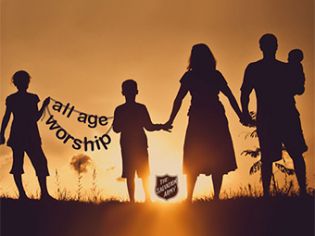 This is a great resource to use in your church service to include all generations in worship. While this resource has been written for Junior Soldier Renewal Day, it can be used in any setting at any time in the year.
Purpose
Each year children grow in the intellectual, emotional and spiritual understanding of what it means and what is required to be a disciple of Jesus. They should still come out the front to the Mercy Seat and pray with their Big Bud at the Renewal Day service and if they choose not to sign the card at that point let them know (and make sure their Big Bud understands) that this is ok. They can still continue to be a part of your group and let them know that they are welcome to sign the re-commitment card at any time throughout the year if they change their mind.
Key Scripture
"Finally, my friends keep your minds on whatever is true, pure, right, holy, friendly and proper. Don't ever stop thinking about what is truly worthwhile and worthy of praise." Philippians 4:8 (CEV)
Category: Worship
This resource is included in the following collection(s):