You are here:
Home › Toolkit
All Age Worship: How Do I Know God Exists?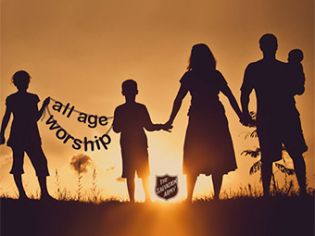 This is a great resource to use in your church service to include all generations in worship.
Purpose
The purpose of this service is to challenge everyone to think about the existence of God. It is important to allow room for questions and doubt, and to give all participants an opportunity to share their assurance and to comfort each other in their doubts and questions. There are probably three main groups of thought about this at a Corps meeting.
I am certain that God exists.
I'm unsure that God exists and would like to wrestle with the idea to find out more.
I don't think God exists and I am just here for a friend/family member.
Key Scripture
God's eternal power and character cannot be seen. But from the beginning of creation, God has shown what these are like by all He has made. That's why those people don't have any excuse. Romans 1:20 (CEV)
Category: Worship
This resource is included in the following collection(s):