Christmas: Five Week Series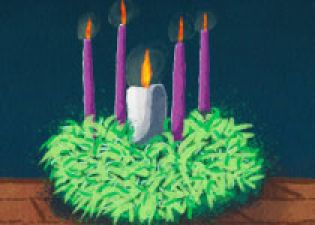 Week One: Advent
Sermon 1 of 5
Advent is a wonderful time of celebrating the arrival of Christ and anticipating his second coming as King of kings. This sermon reveals the meaning of advent, how we can prepare our hearts to celebrate Christ and how to live with a joyous anticipation for Christ's return.
Week Two: Shining our Light
Sermon 2 of 5
Sharing our faith with others can be a daunting task at times. Drawing on the Christmas story, this sermon provides four simple steps that make it easy for starting faith conversations this advent season. A quick guide to evangelism is included as a take away from this message.
Week Three: The Star of Bethlehem
Sermon 3 of 5
The Star of Bethlehem shone bright in the night sky when Christ was born. This sermon ignites our imagination as we explore how the star refers to Christ, the prophetic message it holds, and how God continues to guide us to Christ. 
Week Four: God the Giver
Sermon 4 of 5
This Christmas sermon will help all hearers understand how the gracious act of Jesus' birth showed us that we can relate to God as a tender loving Father, who is the giver of good and generous gifts.
Week Five: The image of God
Sermon 5 of 5
Jesus came to restore the image of God in us. This sermon explores how the through the gifts of forgiveness, new life, the Holy Spirit and bountiful grace of God we all can be reflect the image of Christ.
Category: Evangelism / Outreach, Events / Campaigns
This resource is included in the following collection(s):