Holy Spirit / Kite illustration for kids
Enquire about this resource
missionteam@salvationarmy.org.au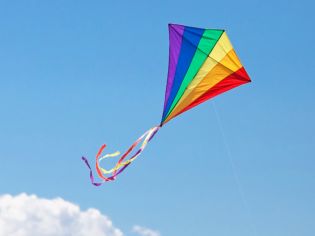 Kites are cool and you can use them to illustrate how the Holy Spirit works in our lives.
Points to draw out
Without wind the kite lies still, this is not what it was designed for.
The wind fills the kite as it soars in the Sky.
The Holy Spirit fills us up and helps us live a life that is full.
Kites were made to be filled, we were made for the Holy Spirit. 
Re-enforce the idea with a craft
Simple kites can be made by using cardboard or paper bags and adding string or curling ribbon.
Category: Discipleship, Evangelism / Outreach, Worship