Including Kids in Discipleship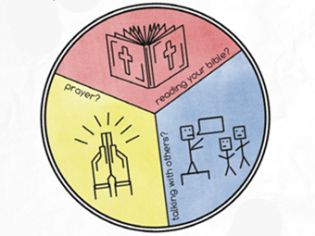 We all need people to help us make sense of life. What if our kids grew up knowing how to invest in others lives as well as having someone invest in theirs?
We often hear people say that just don't know where to start so the amazing people of Sth QLD Divisional Youth & Childrens team came up with a quick and simple little card designed to encourage faith shaping conversations in all people. These cards can be made into a little wallet card or a lanyard what can be a fun prompt to setting a culture of conversation with kids.
Challenge yourself to think widely about how you could use this. Kids with kids, kids to adults, adults to kids, adults with adults.
REMEMBER!!!! Journeying toether is a two way thing. Learn how to ask and answer each other.
Download your template to create your own discipleship cards today!
Category: Discipleship
This resource is included in the following collection(s):