Kidzone RSA colouring sheets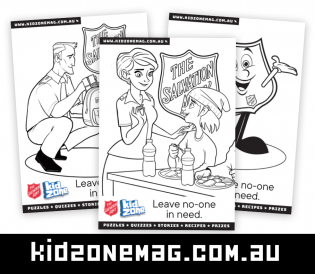 Kidzone RSA colouring sheets
Download your Red Shield Appeal-themed colouring sheets and get colouring!
For more Kidzone RSA resources head to www.kidzonemag.com.au/redshieldappeal or contact the team at www.kidzonemag.com.au/connect
Category: Events / Campaigns
This resource is included in the following collection(s):
About the sharer
Publications houses resources directly related to the Publications Team. Especially Others, Salvos Magazine and Kidzone.
Resources Uploaded

101

Resource Views

4,492

Average Rating