Local Mission Delivery (LMD) Explained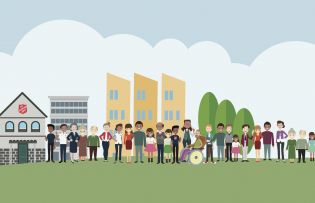 Local Mission Delivery Explained 

Across Australia, there are many mission expressions that help The Salvation Army serve and connect with people in our communities.
Every mission expression has an important role to play and we need to work together to ensure we are effective in our mission.
Local Mission Delivery is how the different mission expressions of The Salvation Army will collaborate to serve in a holistic and consistent way across the nation. It will bring together all the expressions of The Salvation Army in a geographical area to work together, and strengthen each other as we live out our mission: to share the love of Jesus by caring for people, creating faith pathways, building healthy communities and working for justice.

On this page you will find videos and downloadable resources explaining what Local Mission Delivery is and how it will impact the way we work together, becoming more effective in all we do. 
Theological Reflections on Local Mission Delivery -
Article by Lyn Edge
For any Local Mission Delivery queries please:
contact LMD@aus.salvationarmy.org or visit https://www.salvationarmy.org.au/lmd/

Downloadable LMD Videos:
LMD Animation






Ways of Working






Download by clicking on the share button in the bottom right-hand corner





Stories from your street

Category: Promotion / Communication, Training / How-To, Vision / Inspiration
This resource is included in the following collection(s):