More about Officership season 2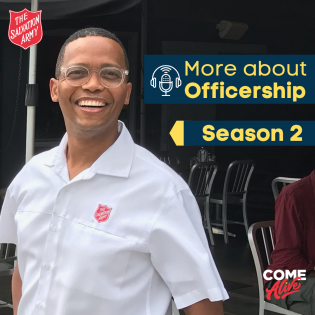 Podcast
You can listen to episodes online or subscribe here 
More about Officership is an ongoing conversation about calling, leadership, and ministry in The Salvation Army.
Its goal is to encourage and equip leaders for ministry.
Format
30-40mins per episode. 

A variety of guest hosts.
Interviews of Officers and Leaders across our movement on a variety of ministry topics. 
You can listen to episodes online or subscribe here 
Category: Discipleship
This resource is included in the following collection(s):
About the sharer
These resources will help you have engaging conversations with leaders and help them in their journey towards officership. Resources include video clips, posters, sermons, study notes, mall group discussion, articles, social media posts, conversation guides, and more.
Resources Uploaded

21

Resource Views

1,829

Average Rating