Pass the Salt - Social Media Cards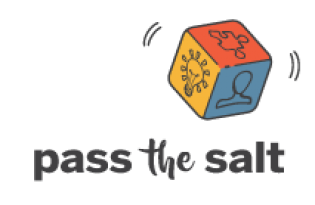 Pass the Salt - Social Media Cards
To help you play Pass the Salt while physically distancing, The Mission Resources Team have released two sets of Pass the Salt social media cards. 
Download a digital card, post it to Facebook or Instagram and enjoy the conversation.
For cards taken from Christmas Seasoning, CLICK HERE.
For cards taken directly from Pass the Salt Original Edition, CLICK HERE. 
For cards designed specifically for use during the COVID-19 crisis, CLICK HERE.
Both packs cover the five Pass the Salt categories: Ideas, Justice, Relationships, People and Environment. To find out more about Pass the Salt, head to salvationarmy.org.au/passthesalt
Category: Evangelism / Outreach