SALVATION CARD (Evangelism tool)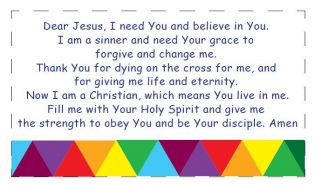 Evangelism is not always easy!
But Jesus has commanded and commissioned us to go and make disciples of all nations.
These business-sized evangelism cards will help you share the gospel with others.
There are two different designs.
Developed by Envoy Glenda Brown, they're small enough to fit in your wallet!
Download & print them from here.
Category: Discipleship, Evangelism / Outreach