SRE - Special Religious Education (NSW only)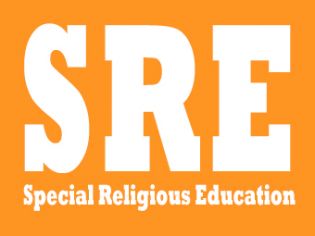 SRE - Special Religious Education
SRE (Special Religious Education) is the name given to Scripture in Schools in NSW.
The following steps must be taken in order to gain authorisation to teach religious education in schools.
If you are based in ACT click here.
A Corps has a person wanting to teach scripture.


Download the SRE Teacher Engagement Form (NSW) from this page.


Person wanting to become a Scripture Teacher fills in the form and then submits it to their Corps Officer for their backing.
If the person wanting to become an SRE worker is the Corps Officer, please submit to your Area Officer for authorisation.


Corps Officer completes the rest of the form and emails completed form, including a copy of the passport photo to the Children's Secretary: susanne.geracia@salvationarmy.org.au


DHQ will verify details and record on Workday. An official organisational authorisation letter and authorisation card will be mailed back to the Corps Officer as per the requirements of the NSW Department of Education. 



Note: CO is to forward a copy of the certificate of completion of the Basic Training Framework within 12 months of the workers start date. The CO will also forward annually evidence of 2 hours professional development completed by the worker, as required by the Inter-Church Commission on Religious Education in Schools (ICCOREIS).

As a member of the Inter-Church Commission on Religion Education In Schools NSW (ICCOREIS), it has been agreed that all new SRE teachers will complete a 5 module Basic Training Framework (found here). This training will be completed within 12 months of the workers engagement.

The Corps Officer will keep a copy of the certificate of completion on file and send a copy to DHQ.

It is also a requirement that 2 hours professional development be completed by the worker and evidence of this training be kept on record by the Corps Officer, with a copy send to DHQ. (Training opportunities may be run by regional SRE coordinators, ICCOREIS and other denominational trainers. If this is not available please contact the Divisional Children's Secretary to make arrangements for this training to be completed.

Once returned the Children's Secretary will sign the authorisation card, attach the applicant's passport photo, laminate and insert into the badge holder provided.


This will be given to the applicant and a copy kept on file.
Every Salvation Army-approved Scripture teacher is to ensure that they only use teaching materials approved by their provider (The Salvation Army), or those consistent with the materials being used by other ICCOREIS member groups or churches already used in their community.
However, where The Salvation Army is the only provider, or there are no existing guidelines/materials that align with ICCOREIS, The Salvation Army-approved teachers are to use CEP (Christian Education Publications) teacher material.

Please note that a Working with Children Check is required (WWCC).
Primary School Material (https://www.cepstore.com.au/primary-school-books)
Secondary School Material (https://www.cepstore.com.au/secondary-school-books)
These resources are to be used for the appropriate year groups indicated on the CEP website.


On this page you can download the following documents:
SRE Authorisation Process (NSW)
SRE Information Notes (NSW)
SRE Teacher Engagement Form (NSW)
SRE Connect Curriculum Scope and Sequence
The Nicene Creed
If you have any questions about this process, please contact us at NSWACTYouthandKids@salvationarmy.org.au
Category: Policy, Training / How-To
This resource is included in the following collection(s):