The Generous Life - Sermon Series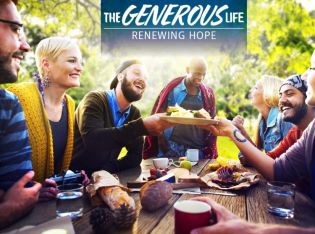 How do we feel free in an area that often makes people feel stressed, deflated or hopeless? What do we need to learn in order to feel empowered financially? Why do some people trust God with their finances while others struggle to give? This series will give your church practical tools and insightful Biblical principles to flourish as they worship God with their time, talents and treasure, as they live out a generous life in Christ.
For ease of use, each sermon is available in an unformatted Word document. This will make it quicker for you to change text around, select page sizes, reorder points, and more.
Resources include: full sermon transcripts, sermon outlines, illustration and story ideas, PowerPoint slides and artwork.
Message One: Renewing Hope
Message Two: Giving Freely
Message Three: Enabling Ministry
Message Four: Honouring God
Pull up banners are available for Corps. To place an order or enquire about sizes, please email plannedgiving@aus.salvationarmy.org.
Category: Discipleship
This resource is included in the following collection(s):