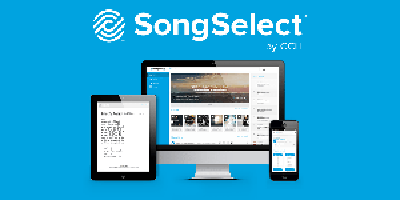 SongSelect by CCLI is the most comprehensive legal source for worship materials, saving you hours of preparation time. This is the definitive source for discovering lyrics, chord and lead sheets, transposable sheet music, audio samples and so much more. It covers a wide range of Christian music publishers, with catalogues containing more than 100,000 worship songs.
The Salvation Army Australia has established a group license purchase for the ADVANCED level service, available for any mission expression to opt into. By joining, you will have access to:
Audio Previews
Lyric Sheets
Chord Charts (options of standard chord symbols, number chart, sol-fa chart, and 2 column layout)
Lead Sheets
Auto Transposition
3rd party integration with ProPresenter, Planning Centre, and other worship and projection software programs
Mobile friendly access on multiple platforms and devices
Contact worshiparts@salvationarmy.org.au to check your corps/centre subscription status.
The ADVANCED group license renewals are managed by Worship Arts Ministry Licensing and costs transferred from your account.
For $52 more a year, SongSelect PREMIUM service includes additional features: Chord Pro Downloads (flexible format) and Vocal Sheets (harmonizations in 3 or 4 parts). If you wish to choose this option, you will need to contact CCLI directly on 1300 225 400, or through the CCLI Website to set up an account. Yearly renewals will also need to be managed by the corps directly. To compare costs and features further visit https://au.ccli.com/songselect/
NOTE - If your Mission Expression does not require a subscription for sheet music, CCLI has also introduced a Free Public Domain option which may be a useful lyrics reference. Simply set up a free account and you can access Song Select features on all public domain songs in their catalogue.
CCLI's dedicated Presenter & Planning software as well as Music Stand app by Worship Extreme is available for FREE here: https://www.worshipextreme.com/pricing
For existing CCLI customers, a 50% discount off of your first year subscription is available.
https://www.worshipextreme.com/pricin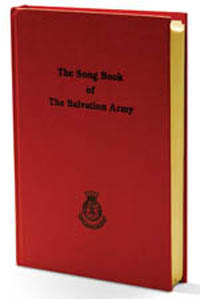 The Songbook of The Salvation Army includes a biblical reference index and is sorted into themes.
Pieces in the first tune book (link to Tune Book link on our Resources page) are also sorted by meter (i.e. number of syllables and emphasis pattern), so that the same words may fit for several tunes, and vice versa.
Visit: https://my.salvos.org.au/toolkit/resource/salvation-army-songbook-/447/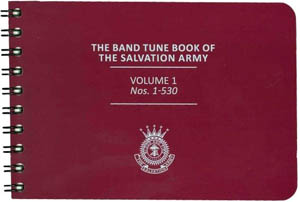 The Salvation Army Tunebook (2015) is available in two volumes (books):
Volume 1: 1-530 are for pieces that follow a set metre, allowing the different tunes to be used for the same lyrics
Volume 2: 531-958 are for pieces where the music is specifically written for the lyrics of the song
Purchase inquiries:
Salvationist Supplies - Sydney

Ph. 1800 634 209 
Email: trade.sydney@salvationarmy.org.au 
Website: thetrade.salvos.org.au​​​​​​​
Salvation Army Supplies - Melbourne

Ph. 1800 100 018
Email: trade.melbourne@salvationarmy.org.au
Website:commerce.salvationarmy.org.au