A free confidential counselling service, providing short-term and solutions-focused advice which aims to support and empower you.
The Salvation Army has partnered with Converge International to provide volunteers with free counselling services. Every year, you are entitled to 3 free sessions through Converge International's 'Employee Assist' stream. Don't let the word 'employee' confuse you, this service is also for volunteers! 
This service provides you with support and counselling for a broad range of personal and work-related issues. To contact Converge International, you have a range of different options. See the image below for more information.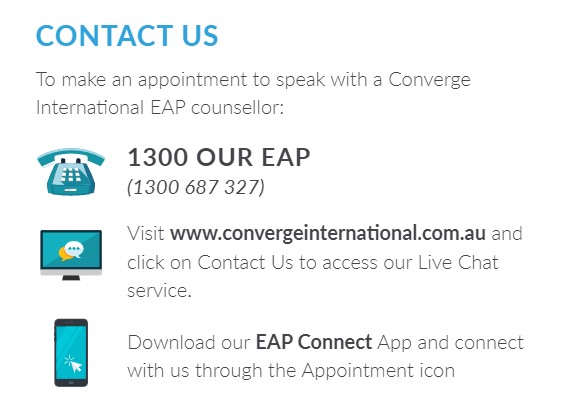 Once your appointment is booked, it will be confirmed within 48 hours via SMS reminder. You can change or cancel up to 24 hours before your appointment. 
Download a copy of the flyer below for more information.