You are here:
Home › Toolkit › 38 Page Reflection Guide The Shape Of Calling 2nd Edition (Resource ID 1943)
38-page Reflection Guide The Shape of Calling 2nd Edition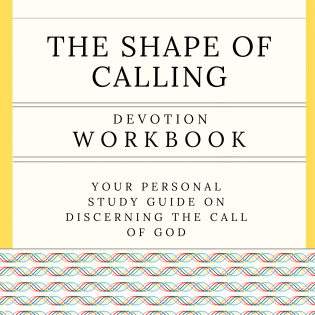 This study guide has been written to help guide emerging and potential leaders through some of the more nuanced aspects of calling, such as:
How do we accurately define calling? 
Why does the image of God we hold onto, and the metaphors we use when relating to God, have such a profound impact on our choices and sense of freedom?
What problems occur when we try and discern a call?
Is there a way we resolve an inner tension of not wanting to embrace a call from God?
How does calling practically outwork in our lives, and what responsibility must we take to see it come to fruition? 
The discerning process of testing a call. 
Useful for leadership conversations, discipleship, personal development, and resourcing the next generation of officers and leaders for our corps, movement, and the kingdom of God. 
Category: Discipleship
This resource is included in the following collection(s):
About the sharer
These resources will help you have engaging conversations with leaders and help them in their journey towards officership. Resources include video clips, posters, sermons, study notes, mall group discussion, articles, social media posts, conversation guides, and more.
Resources Uploaded

21

Resource Views

1,831

Average Rating