Call to Worship: The Psalms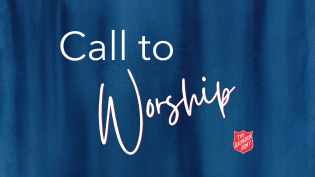 Salvo Studios has produced a series of 'Call to Worship' clips. Based on the Psalms, these clips are designed to bring people into the presence of God at the beginning of a series, small group gathering, or in your own personal devotion.
Right click on one of the following links and select 'Save As' to download this clip.
For use in PowerPoint, we recommend WMV format.
For use in EasyWorship, ProPresenter and iTunes, we recommend MP4 format.
Call to Worship - Psalm 23: MP4 / WMV
Call to Worship - Psalm 51: MP4 / WMV
Call to Worship - Psalm 67: MP4 / WMV
Call to Worship - Psalm 78: MP4 / WMV
Call to Worship - Psalm 98: MP4 / WMV
Call to Worship - Psalm 100: MP4 / WMV
Call to Worship - Psalm 105: MP4 / WMV
Call to Wroship - Psalm 107: MP4 / WMV
Call to Worship - Psalm 119: MP4 / WMV
Call to Worship - Psalm 139: MP4 / WMV
Call to Worship - Psalm 145: MP4 / WMV
Call to Worship - Psalm 146: MP4 / WMV
Category: Worship
This resource is included in the following collection(s):