Church Connection Cards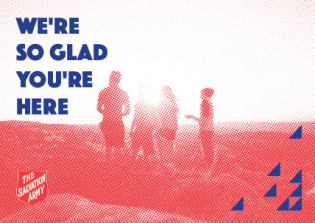 (8 images)
Interested in a unique approach to facilitate new and regular church-goers alike? Let these cards kickstart an important dialogue so you can grow together in Christ. These cards are designed to incorporate into your process for following up newcomers.
Seven different designs are available and each card is provided in office or professional print file formats.
Cards available: 
We're glad you're here
Can we pray for you?
What is your next step?
Experience a new life (commitment & prayer request)
Editable templates:
If you would like altered versions of these cards, or custom designs, please email our team at missionsupport@salvationarmy.org.au.
Sample images:

Editable template samples:

Category: Evangelism / Outreach
This resource is included in the following collection(s):