Our commitment to inclusion - Banners & Posters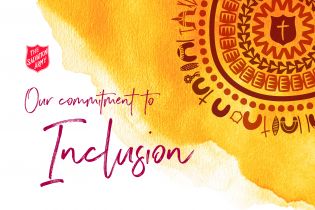 Our commitment to inclusion banners and posters in various sizes and printable versions.
"The Salvation Army Australia acknowledges the Traditional Owners of the land on which we meet and work and pay our respect to Elders past, present and future.
We value people of all cultures, languages, capacities, sexual orientations, gender identities and/or expressions. We are committed to providing programs that are fully inclusive. We are committed to the safety and wellbeing of people of all ages, particularly children." ​​​​​​​
Category: Policy