You are here:
Home › Toolkit › Safeguarding Principles Training (valid For 3 Years) (Resource ID 1887)
Safeguarding Principles Training (valid for 3 years)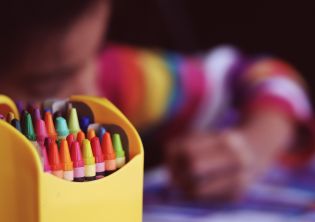 Content warning: Some people may find the materials in this course distressing. Please contact your line manager, your site chaplain or the Employee Assistance Program on 1300 687 327. Alternatively, you can contact 1800RESPECT (1800 737 732) for 24/7 counselling or Lifeline 13 11 14.
As of 30 January 2022, all personnel undertaking Safeguarding Principles Training will need their Workday identification number to enrol. This allows for a streamlined and accurate matching of training completion data, resulting in the accurate management of compliance.

Volunteers
Managers of volunteers - please ensure your volunteers are aware of their unique Workday identification number prior to commencing the training. A step guide is available on Salvos Central.

Employees, officers  and contractors
Your Workday identification number can be found in your Workday profile.

For more details, please refer to the Detailed User Guide here.

Please contact ​​​​​​​safeguarding@salvationarmy.org.au if you have any queries.

Training news - Safeguarding Principles

6 May 2021

There's a new updated version of the Australian Childhood Foundation Safeguarding Principles training which fixes the issue of progress saving that affected some personnel. This new version called The Salvation Army training is now available.

NOTE: Enrolment keys have also been updated.

The existing version, The Salvation Army 2020 training will be removed on Monday, 7 June at 11am. There will be no change to your login and password.

Who will this affect?

Those who have commenced training in The Salvation Army 2020 but not completed are strongly encouraged to finalise their training prior to the 7th June. Personnel who have registered progress saved issues with ACF prior to 6 May will be contacted regarding how to progress with your training.

Those accessing the training will see two options of the training launch buttons between 6 May – 7 June 2021.

New participants – please use the new version, The Salvation Army

A copy of the new training guidelines is kept here below.

For further information, email us at safeguarding@salvationarmy.org.au

--------------------------------------------------------------------------------------------------------

Safeguarding Principles training should be completed by officers, employees, contractors and some mission volunteers. The training is provided by the Australian Childhood Foundation and includes key information about the principles for Child Safe Organisation, risk assessment, diversity and inclusivity, and the importance of having a safeguarding culture.

The Salvation Army 2020 training (this old version is available until 7 June 2021)

 

If you have previously completed SP3 and Safe Salvos, and your training is still current, you do not need to complete Safeguarding Principles training until your training expired.

 

Training

Length of currency

RPL

Historical Training Records

Safeguarding Principles

 

3 years

 

Safe Salvos

VMS/AUE SMO

SP3

AUS SMO

 
 

Safeguarding Principles Training – Course Content

Detailed course content for Safeguarding Principles Training provides an overview of the 10 modules contained in the training.

 

Safeguarding Principles Training - Who Needs to Complete this Training?

This is a user guide for the Safeguarding Principles Training about who needs to do the training and approved exemptions through Recognition of Prior Learning (RPL).
Category: Training / How-To
This resource is included in the following collection(s):
About the sharer
Keeping children and young people safe and well within organisations is so much more than having policies and procedures in place. A child safe organisation is one that creates a culture, adopts strategies and takes real action to ensure the safety and wellbeing of children and young people is at the centre of its values, decisions and actions. This is a collection of training resources for this benefit.
Resources Uploaded

14

Resource Views

4,980

Average Rating