You are here:
Home › Toolkit
Who is Discipling me? (Shandri Brown)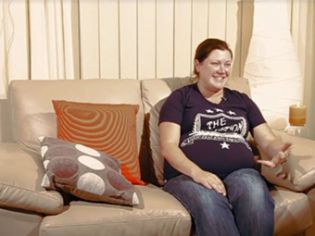 (2 images)
This video series will help your team and young people connect with and understand The Great Commission and learn how to live a life of discipleship.
To download this video, head to http://vimeo.com/71297921 and click on the "Download" button.
Being a disciple is the act of following or learning from a teacher. As young people who desire be disciples of Jesus Christ, the person we should model off is Jesus himself. We should learn to make decisions like Jesus did, care for people like Jesus did and ultimately become more like him.
Shandri Brown explains that when she was a teenager in youth group, it was popular to wear to wear the What Would Jesus Do (WWJD) wrist bands. She says it's impossible to work out what Jesus would do if you don't know what he did.
While you don't have the privilege of following around Jesus in the flesh, it's important to have people in your life who are intentionally discipling you – Christ-like people who show you how to live like Jesus.
This might include finding yourself a mentor – someone who portrays Christ-like characteristics and ask them to intentionally invest into you. This might be your Life Group leader, your youth pastor, your corps officer, a good parent or a friend who is a little further on the journey than you.
In the Bible passage, 1 Corinthians 11: 1 the apostle Paul wrote, "Follow my example, as I follow the example of Jesus Christ." Identify disciples in your world and ask if you can follow them around.
Category: Discipleship, Vision / Inspiration