You are here:
Home › The Gender Equity Journey
The Gender Equity Journey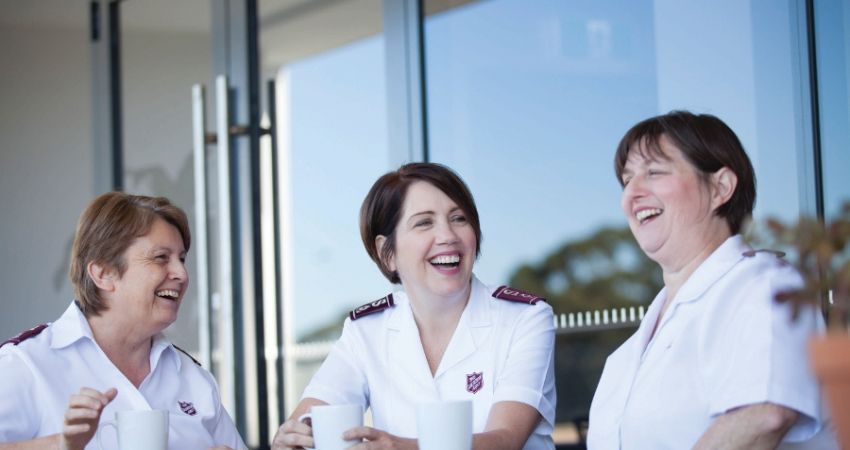 Today, 8 March 2018, is International Women's Day. As we consider the role of women in The Salvation Army, we speak to Advocate for Gender Equity and National Secretary for Women's Ministries, Colonel Julie Campbell, about the progress being made for female officers in The Salvation Army, and what it will take to see things change for the better.
 What does your role as Advocate for Gender Equity entail?
Part of my role is to lead a committee to meet the goal to be a Territory in which God's intention for all people to flourish is realised.
Recognising the equal place of women officers in The Salvation Army, our Territory will be marked by:
a culture of equity in which biblical teaching and Salvation Army theology of women in leadership informs our practice;
fair and just processes which eliminate discriminatory and sexist practices;
and the intentional development of women to reach their full potential
While initially the focus is on women officers, I believe identifying and developing strategies to improve equity will make a difference for all who work and worship with us.
As a female leader in The Salvation Army, who do you look up to?
I have always been inspired by General Eva Burrows - a strong and compassionate woman leader. The women in my family are also strong women of faith and prayer.
The example of Jesus leadership is my ultimate guide.
What are some of the biggest challenges in the journey to gender equity for The Salvation Army?
Changing our culture. This is not about pushing men out but providing opportunities for everyone to flourish and have a greater impact for God.
Understanding the biblical truth that as the body of Christ we all have different and vital parts to play in the Kingdom of God and yet we are also all one in Christ.
Individually we all have a part to play in encouraging each other to use our gifts and abilities for God and our community.
What would you say is the next step in gender equity in The Salvation Army in Australia?
Ensuring that we have at least 30% men and women in leadership, committees and every area of our mission. This does not involve tokenism but the right people with the right capabilities.
It's vital we create an awareness of how unconscious bias impacts us and addressing these issues with biblical teaching.
We need to develop individualised development plans for all officers and staff to ensure we all continue to grow and develop.
Finally, we need to reassess our appointment process.
What do you have to say to the next generation of young women entering ministry in The Salvation Army?
We see your passion and commitment to transform Australian one life at a time with the love of Jesus. We also hear your concerns and value your willingness to help us find the most effective ways to work together.
I am committed to providing opportunities for you to be fulfilled in your ministry and work.
What do you want to be remembered for?
Demonstrating the love of Jesus and partnering with Him to help others experience love and life in all its fullness in Him.