I love my youth leader competition
15 June 2012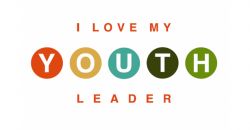 Do you love your youth leader? Are they so amazing you want everyone to know about it? Now's your chance to honour them and tell everyone how incredible they are!
The MORE team is giving Salvo youth the opportunity to celebrate and reward The Salvation Army Australia Eastern Territory's best youth leaders in a big way.
The Territorial Youth Team will present two "huge" prize packages to the winners at Youth Ministry Conference 2012 in August.
For information on the comp, and to nominate a youth leader, visit the MORE website, or check out the comp FAQ page.
Nominations close 5pm July 1st.