Doorways to hope and stability
25 August 2015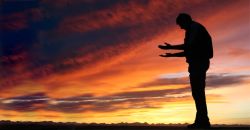 (Stock image)
---
After years of caring for his sick wife, 58-year old David* was in a financial pit. He had lost his job, and when "the love of his life" died, David was deeply grieved. 
So when he turned up at The Salvation Army's Doorways Centre in Liverpool, west of Sydney, David was a broken and desperate man.
"She got sick first (16 years ago) after she had her gall bladder removed through keyhole surgery," David says of his wife. "They left stones and the antibodies attacked the liver. She worked in the RSL club for 17 years, but she was a non-drinker.  
"We had drugs to keep her alive until the final stages – she was very high on the transplant list – looking at a double lung and liver transplant," he says. "We had to sell two properties because of the amount of drugs my wife was on – many that the government doesn't subsidise. For example, there was one drug that cost $175 and lasted a week, and she was on 25 different tablets." 
Eventually, David broke down at work, overwhelmed with grief, stress and worry. His company subsequently let him go. "I felt like I'd been torn apart," he says.
David had worked since the age of 15 and had always earned a wage. Suddenly he found himself drawing on all his dwindling reserves emotionally and financially, to keep operating, while running backwards and forwards from his home in Liverpool, to Liverpool Hospital, or to the Royal Prince Alfred Hospital in Camperdown. 
After his wife passed away, Major Belinda Spicer, manager and mission director of the Salvation Army's Greater Liverpool Corps and the Doorways Centre, explains: "David arrived at our centre a broken man. He was confused, depressed, grieving the loss of his beloved wife, angry with the world." 
While the corps and centre were already working to offer a comprehensive range of services, the new Doorways model, being piloted at a number of Salvation Army welfare centres including Liverpool, meant in-depth and long-term support was also available. 
Over the next six months, Doorways case worker Dee worked intensively with David to bring him back from the brink of serious situational poverty. She also advocated to find stable housing (he had been paying $380 a week in rent); access additional medical care and untangle the processes and paperwork around applying for the pension. 
Dee says: "David is a great example of the Doorways model working. It is absolutely important to be there for people at crisis point. David will tell you himself, he doesn't know where he would be if he didn't have the support here. And it wasn't only my support – but it is also the centre. The receptionist here knows him by name, the volunteers in the café all know him by name. At the centre, we are all passionately invested in people."
David, who was one of the first clients to go through the Doorways model at the centre, smiles and says: "I don't mean to sound rude, but (the support) was bloody great! They are not just sympathetic. They understand what you are talking about, they understand where you are coming from and why. It gives you the strength to keep going."
* Name has been changed for privacy reasons