All Age Worship: Character and Nature of God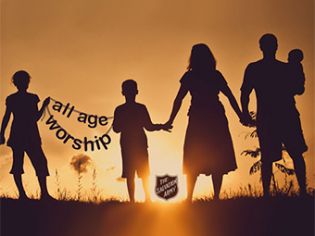 This is a great resource to use in your church service to include all generations in worship.
Purpose
What is the character and nature of God and How Can I find out who God is?
Can we know GOD? Where do we look to find him? Scripture, Creation, Be Still, Story.
What are some of the things we Know about God?
GOD is a mystery – he is indescribable. We may never know, understand or fully comprehend who God is.
Key Scripture
The LORD is my rock, my fortress, and my savior; my God is my rock, in whom I find protection. He is my shield, the power that saves me, and my place of safety. Psalm 18:2 (NLV)
How precious is your unfailing love, O God! All humanity finds shelter in the shadow of your wings. Psalm 36:7 (NIV) But anyone who does not love does not know God, for God is love. 1 John 4:8 (NIV)
Category: Worship
This resource is included in the following collection(s):