Disciplemaking Huddles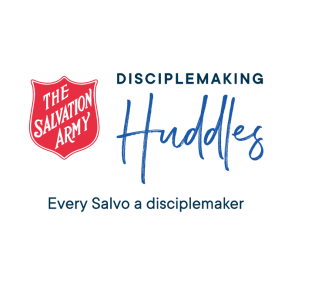 Disciplemaking Huddles - Every Salvo a Disciplemaker
This page is your one-stop-shop for all resources related to the
Huddles Disciplemaking Project. 
Find downloads, linked resources and all related suggestions here.  
Coaching sessions for Disciplemaking Huddles occur monthly. If you are interested in attending please email huddlesdiscipleship@salvationarmy.org.au for more details.
Are you a corps officer or chaplain?
Click here for resources specific to your role in Disciplemaking Huddles.
Resources specifically for disciplers:
Resources for sharing with new disciples:
Catalyst coaching sessions:
If you have a resource you feel should be added to this list or any questions regarding the Disciplemaking Huddles Project please email the team via huddlesdiscipleship@salvationarmy.org.au.
Category: Discipleship