LIFE: God Can't Use Me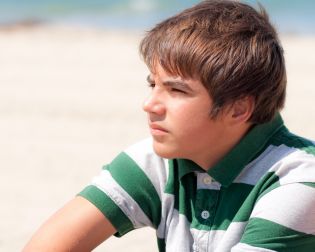 LIFE is small group discipleship material for youth, helping to build relationship and healthy community.
Some of us are pretty good at coming up with reasons why God couldn't use us. We look at ourselves or our situation and think 'Surely he couldn't use someone like me!' or 'I'm sure there is someone far better for the job!'
The truth is - God wants to use you - and powerfully. He is in no way limited by your uniqueness - in fact, the qualities you have resented might just be the ones he uses most remarkably!
This 5-week series looks at people in the bible who thought they couldn't be used by God, and gives us encouragement for our own lives.
What's inside?
Week 1: PAUL: But I used to be a Christian hater!
Week 2: DANIEL: But I'm surrounded by people aren't Christians!
Week 3: MOSES: But I'm scared of public speaking!
Week 4: MARY: But I'm just a nobody!
Week 5: EHUD: But I'm awkward!
Category: Discipleship
This resource is included in the following collection(s):