You are here:
Home › Toolkit
Who am I Discipling? (Rebecca Inglis)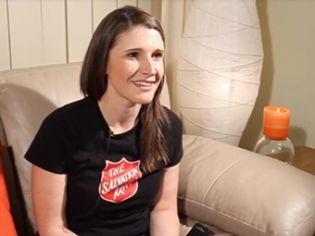 (2 images)
This video series will help your team and young people connect with and understand The Great Commission and learn how to live a life of discipleship.
To download this video, head to http://vimeo.com/71934855 and click on the "Download" button.
To be a disciple is to be a follower. As followers of Jesus, we want our lives to grow and reflect his life. Growth just doesn't happen on its own. It's an intentional thing. Growth happens best in relationships. Our weaknesses and blind spots, they all point towards our need to have mentors in our lives.
Captain Rebecca Inglis, gives some practical points about how to be a mentor. Firstly she says connection is the key to growing as a disciple of Jesus. Rebecca says it's important to build a relationship with the person you are mentoring. Before providing correction it's important to build trust with the person you are mentoring. The key is listening to where they're at and helping them grow in their journey.
Mentoring relationships are intentional. At times God will ask you to mentor someone and other times, you will need to approach people and ask them to be your mentor. When starting a mentoring relationship, it is important to set up boundaries. Make sure they know what sorts of questions you will ask them and find out what they want to be held accountable for.
Mostly importantly once those boundaries are set, don't hold back in asking direct questions because it will help them grow. However, when asking the hard questions, be careful you are led by the Holy Spirit in those instances.
Lastly, Rebecca says we all have the potential to contribute to the discipleship of someone.