Junior Soldiers: Preparation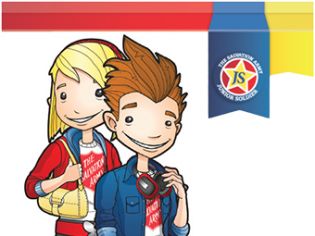 (2 images)
Preparation Material
A Junior Soldier Preparation course gives every opportunity for the leader to chat with individual children about their spiritual journey. 
To help you in this journey the preperation resource comes with
- Leader's Notes and
- five lessons that provide lots of hands on experiences for the kids as they explore what it means to be a follower of Jesus and a Junior Soldier in The Salvation Army.
Make sure you read the notes document that has lots of information that will help with the lessons and beyond. There is also a special Journal that we have produced to go alongside the lessons. So go and have fun and continue to make disciples!
Preparation Session Resources (available for FREE download in the right hand box of this page)
Preparation Leader's Notes
Preparation Lesson Notes
Lesson 1: Let's Get Started
Lesson 2: Holy Living
Lesson 3: Bible & Prayer
Lesson 4: Service Mission Worship
Lesson 5: A Junior Soldier in The Salvation Army
Additional Prep Resources
Junior Soldier Preparation Journal (comes with enrolment pack)
If you would like to show an age-appropriate video to your JS about the "Start of The Salvation Army" in Australia - go here.
Category: Discipleship
This resource is included in the following collection(s):