Mission Activities and Program (MAaP) Resources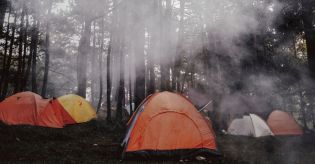 Approved Online Platforms/Tools
| | |
| --- | --- |
| Social Media | Video Conferencing |
| Facebook | Microsoft Teams |
| Instagram | WeBEX |
| Twitter |   |
Resources  
Forms
Individual Record and Permission Form

IMPROVED Individual Record and Permission Form

The following improvements have been made to the form:-

Can be used for adults under guardianship
Rainbow Tick approved terminology
Child-friendly language
Replaced deficit-based language with asset-based language
Event details and emergency contact number for guardian's retention

 
Image Consent and Release Form

IMPROVED Image Consent and Release Form

This form has been updated so that it can be used for activities involving adults under guardianship.

 
News
 National Rollout of Mission Activities and Program (MAaP)
on 1 July 2021
The new Mission Activities and Program (MAaP) register for all children and youth programs is operational nationally from 1 July 2021.
The MAaP register is housed within SAMIS which you can access here https://samis.salvationarmy.org.au.  The MAaP Register is found under the Admin menu > Centre Forms area of your Corps centre in SAMIS.
An Online Training Course is available on the SAMIS Training platform with instructions on how to use the MAaP Register and How to complete the Risk Assessment.  The course is titled Quality & Safeguarding – MAaP Register.  Please complete this prior to submitting or approving your first MAaP.  SAMIS Training can be access at https://samistraining.salvationarmy.org.au:4438/login/index.php using your SAMIS Username and Password.
If you are unsure of your SAMIS login, please contact the SAMIS support team at samis@salvationarmy.org.au or (03) 8878 4793.
HELP WITH RISK ASSESSMENT
Refer to the Info > Helpful Documents area of SAMIS for documentation on using MAaP.
If you require help with completing the risk assessment after viewing the Risk Assessment Training Video, please contact your state Safeguarding Consultants at safeguarding@salvationarmy.org.au
 Please note that The Safety Management Online (SMO) for both former territories will close on 30 June 2021. Information in relation to current approved programs will be accessible via the MAaP register. Access to historical data can be gained via contacting Safeguarding@salvationarmy.org.au.
If you have any questions please contact the Safeguarding team at Safeguarding@salvationarmy.org.au.
------------------------------------

For more information on Salvos Workday change updates click here to go to Salvos Central (only accessible with The Salvation Army email login). Alternatively, contact your line manager for the latest information. 
Category: Promotion / Communication
This resource is included in the following collection(s):
About the sharer
Keeping children and young people safe and well within organisations is so much more than having policies and procedures in place. A child safe organisation is one that creates a culture, adopts strategies and takes real action to ensure the safety and wellbeing of children and young people is at the centre of its values, decisions and actions. This is a collection of training resources for this benefit.
Resources Uploaded

14

Resource Views

4,921

Average Rating